People's skills are at the heart of Latvia's vision for the future and Insplay mission is to support new generations' future skills development.

Insplay believes in integrated development of 21st century skills and the achievement of synergy in the fields of science, technology, engineering, art, and mathematics. These skills are the most valued for the future and are summarized in the STEAM learning framework in the English-speaking world.
Some pros having modern digital tools and robotics involved in the teaching process:
Improved knowledge retention through hands-on multi-sensory experience.

Provides an active learning experience rather than passive.

Boosts creativity, communication, collaboration, and critical thinking.

Takes child's attention and interest in the learning process.

Children are engaged and happier to be in school.

For Teachers it is easier to grab and hold attention of pupils as well as products come with lesson plans, assessment, and reporting materials.

Products supports Latvian curriculum.

Some products can be used in distance learning.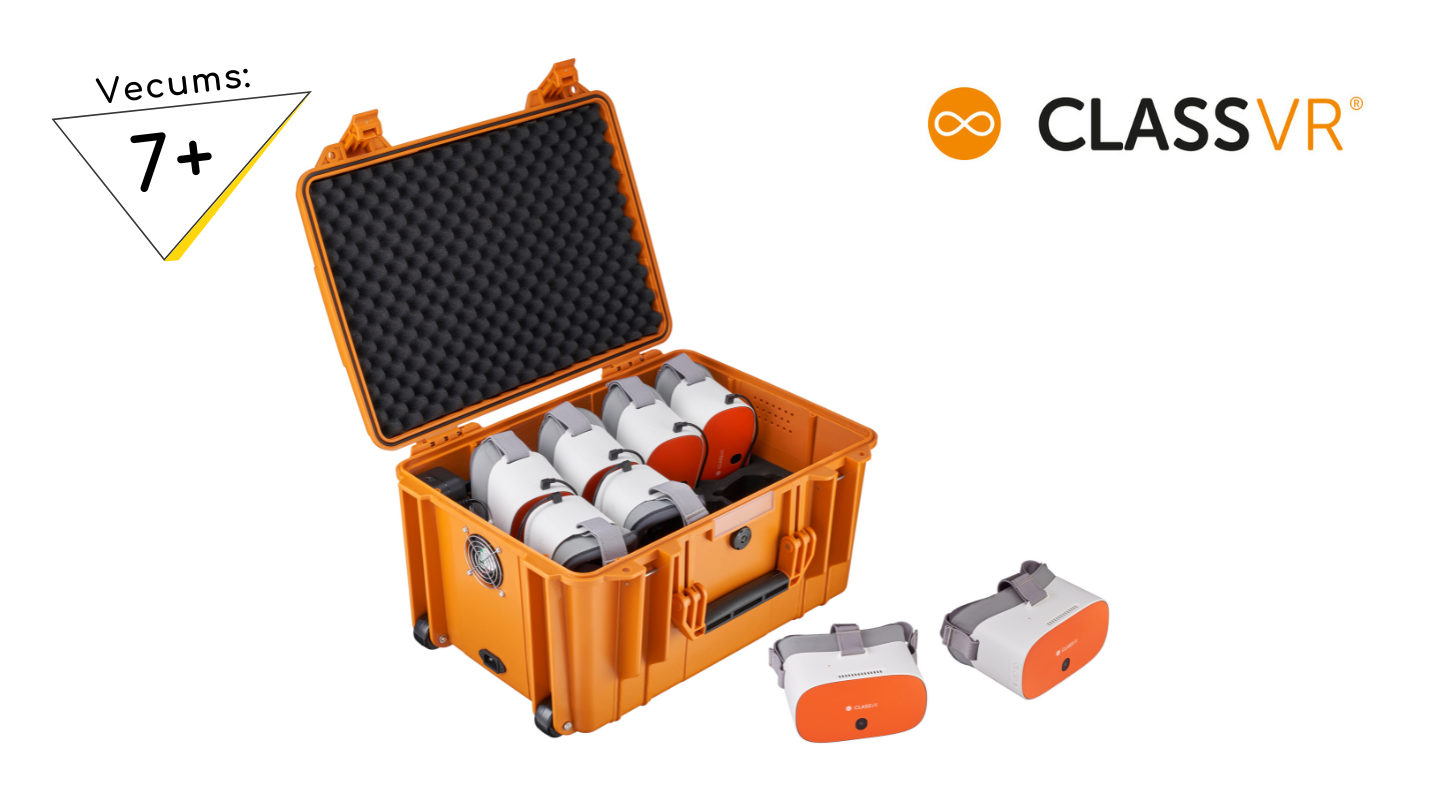 Introducing a whole new concept in educational technology: a 'standalone' Virtual Reality headset complete with a unique student-friendly interface, gesture controls, embedded educational resources and simple-to-use teacher controls. ClassVR is a groundbreaking new technology designed to help raise engagement and increase knowledge retention for students of all ages.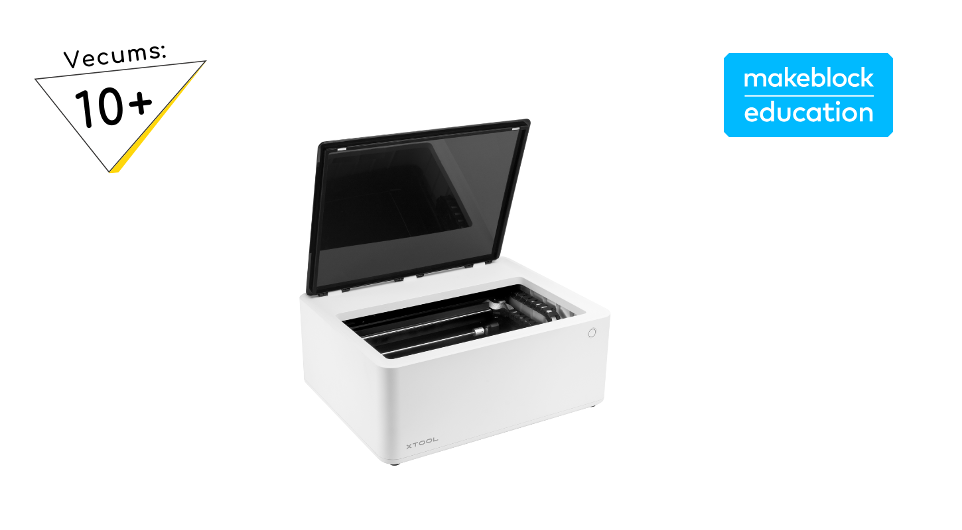 Two technologies combined in one machine - laser and blade. They allow for more creativity. Laser engraver, laser cutter and laser plotter in one machine. To meet the needs and ideas of users, the M1 is the ideal machine to process a wide range of materials. The user-friendly software allows you to easily exchange programs and contains a wide range of ideas and user guides.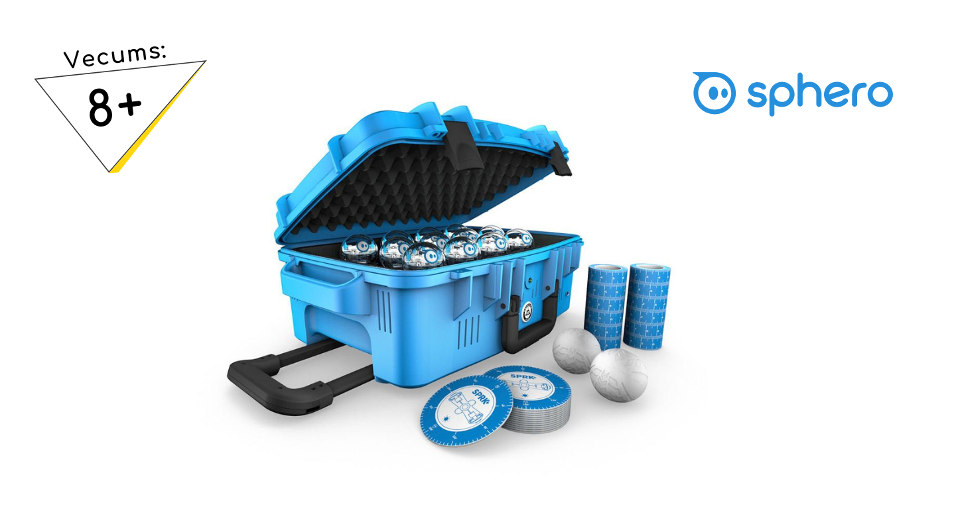 Unleash your creative potential with the Sphero BOLT, an app-controlled robot with an endless array of coding and gaming options. With a series of advanced sensors that track speed, acceleration and direction in addition to infrared communication with other BOLT models, this spherical robot acts as an innovative and entertaining introduction to the world of coding, allowing you to create your own advanced programming.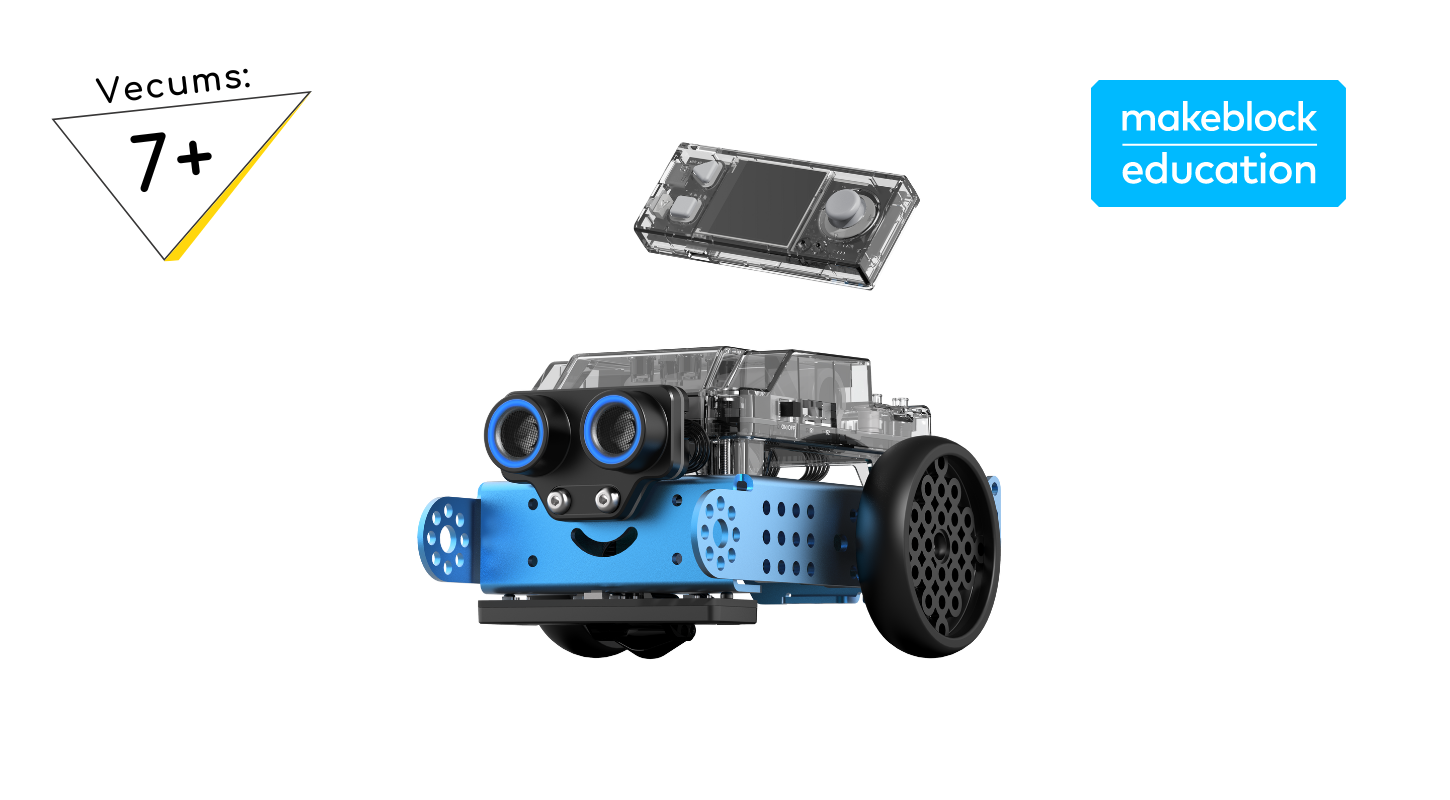 mBot2 is a next-generation educational robot designed with extended capabilities, starting as an entry-level solution in lower secondary education and going all the way to upper secondary and beyond. mBot2 is powered by CyberPI, an educational microcontroller enhanced with network capabilities, built-in sensors and much more.

mBot2 is designed for students to carry out interactive and smart lessons that are engaging, fun and reflecting real world applications with cutting-edge technologies, including robotics, AI, IoT and Data Science.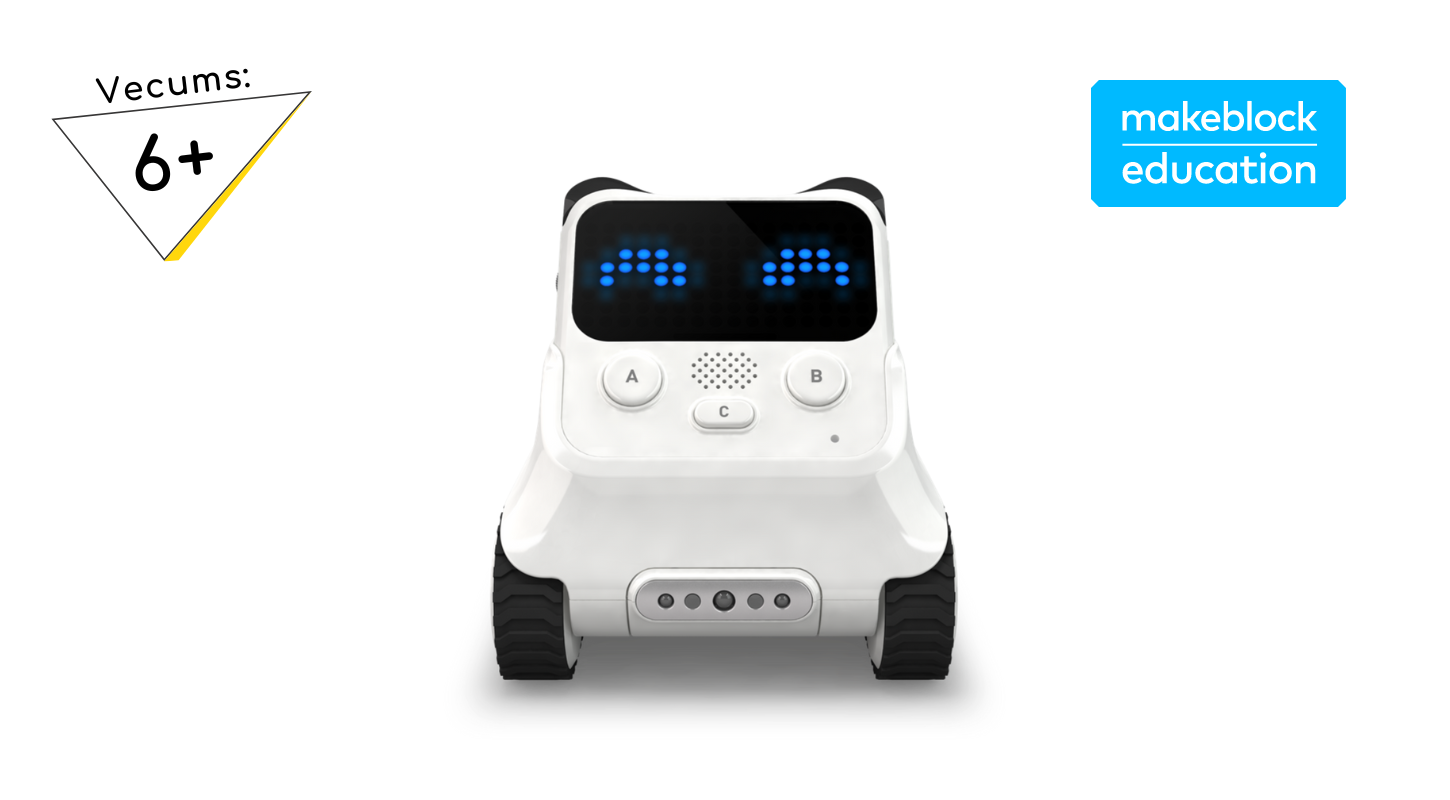 Codey Rocky is an entry-level coding robot for STEAM education. Children can use emotion commands, like "happy" "sad", to give Codey Rocky a unique personality. children will find learning coding a fun thing.

10+ programmable electronic modules make Codey Rocky perceive the change of sound light and color. The LED display, the speaker, the motor and the RGB light work together to make Codey Rocky show lovely facial expressions and behave as programmed. You can easily see how your code work in the real world.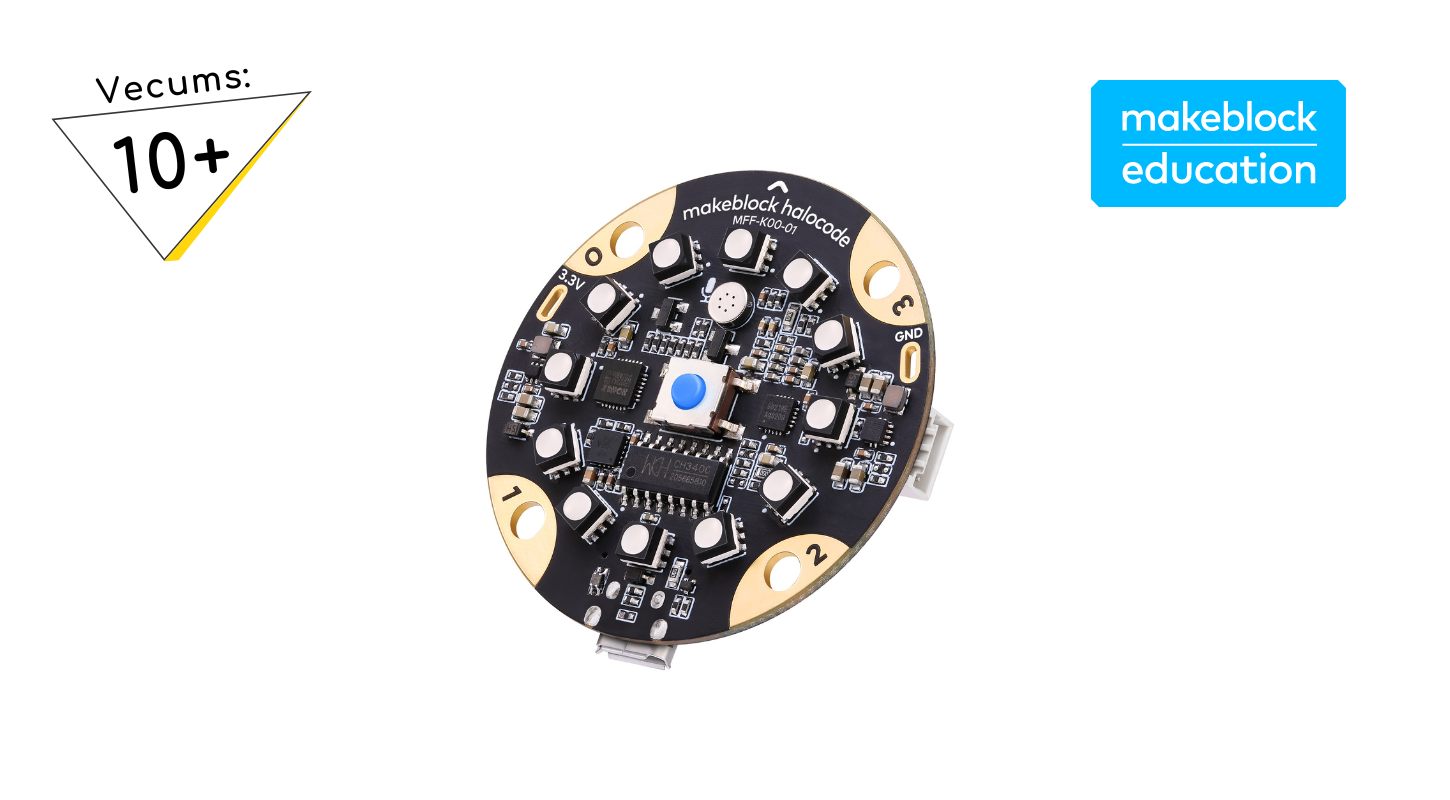 HaloCode is a wireless single board computer. With its built-in Wi-Fi support and microphone, the students can easily bring your board into the IoT projects and add speech recognition ability to it.

It comes with plenty of sensors, such as 12 programmable RGB LED, a motion sensor, a touch sensor and more. And its companion software, mBlock 5, makes it easy to get started with HaloCode and learn to code. Using HaloCode, everyone can make their own creations, in a easy and fun way!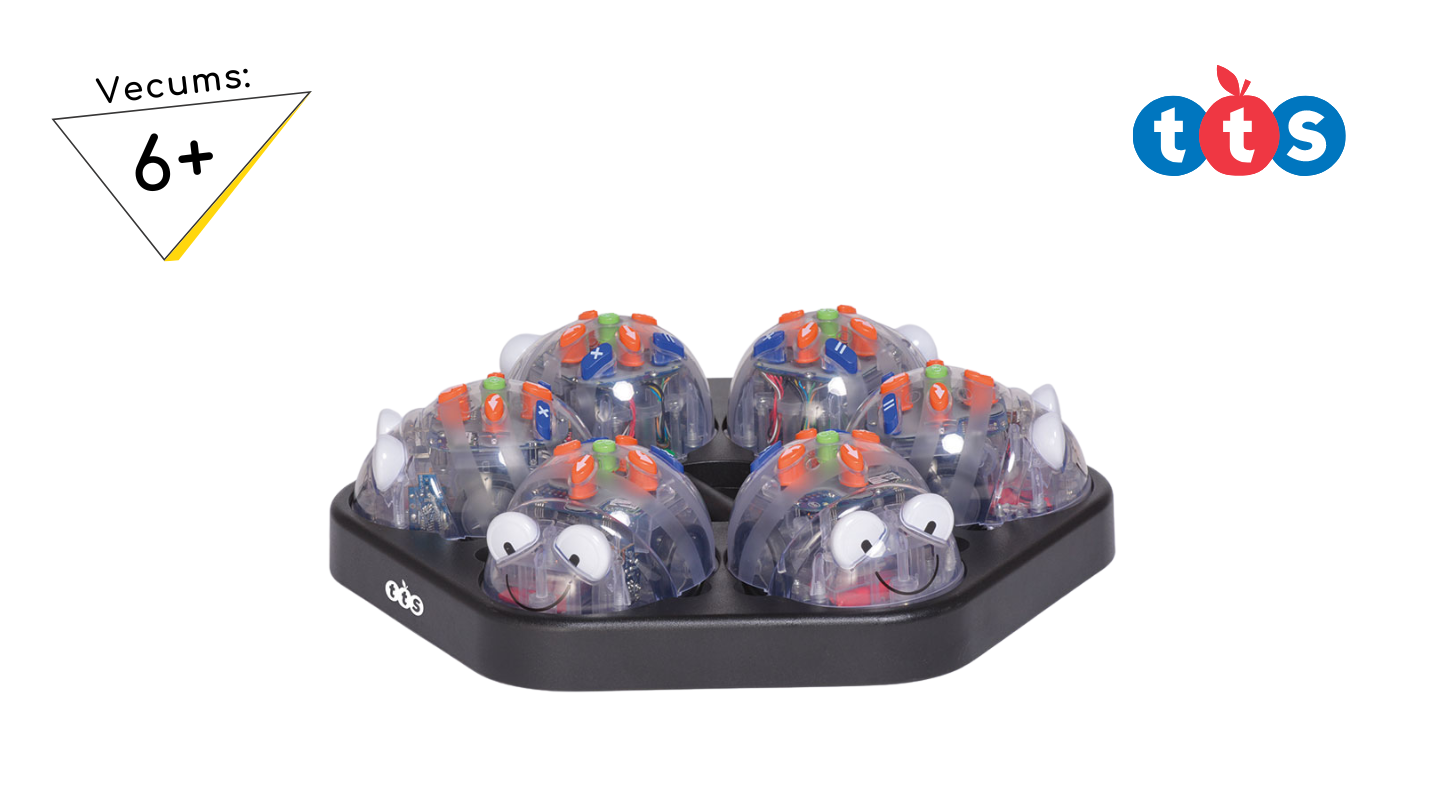 Blue-Bot®, the Bluetooth enabled floor robot is a perfect introduction to programming for children aged 5-11. Watch as their faces light up as they see their Blue-Bot® on screen mimic their physical Blue-Bot® on the floor. Blue-Bot has a clear shell so children can see the components inside. It is also rechargeable so you don't need to worry about replacing costly batteries. 6 pack includes a FREE docking station. You can still use Blue-Bot like a normal Bee-Bot and program it using the buttons on the robot. However, Blue-Bot is now capable of connecting to tablets, PCs and Macs, allowing you to take the programming much further. Download the free iOS/Android app to connect to tablets, or download the Windows and Mac software to connect to your desktop.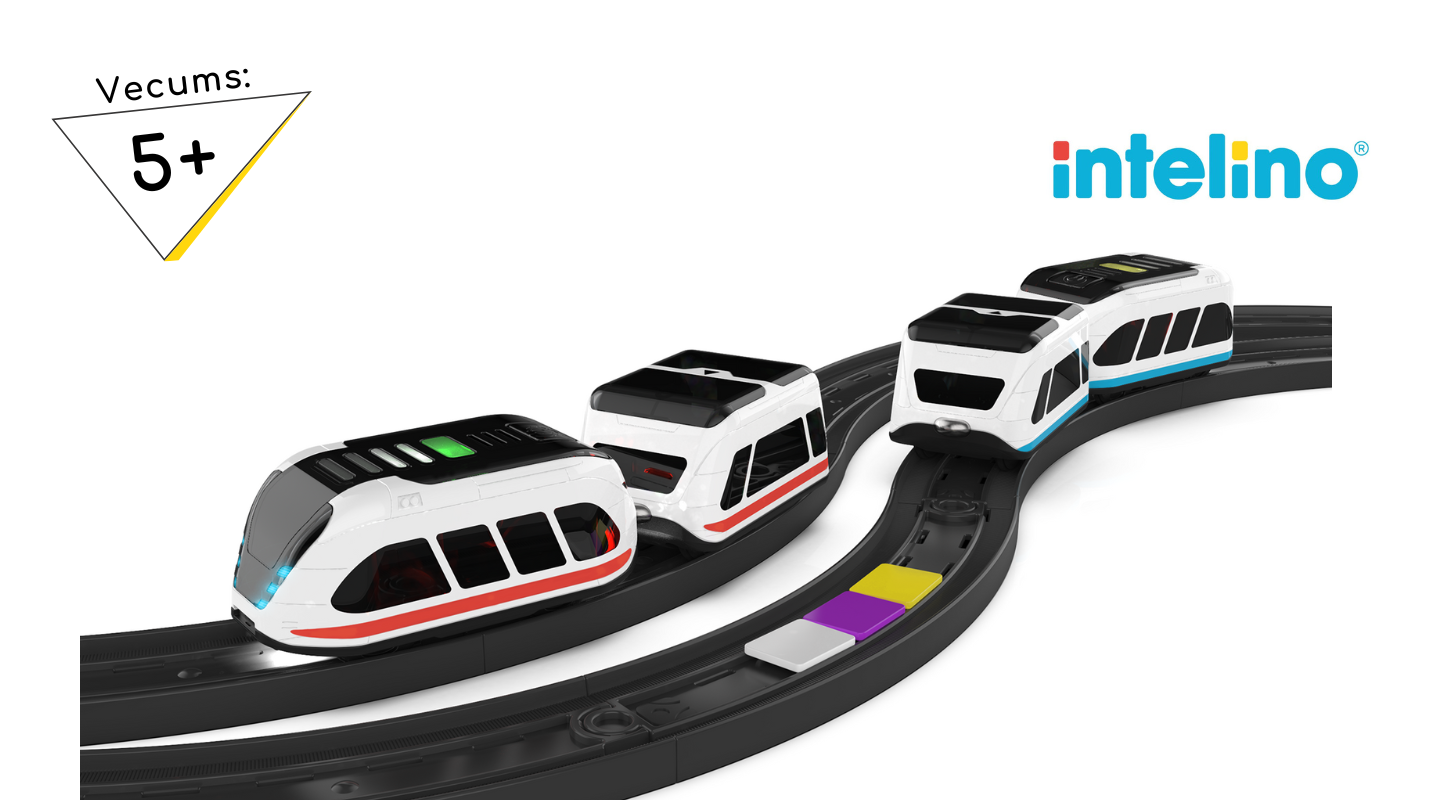 Younger children use screen-free programming and a simpler application to drive a smart train on a schedule. Schoolchildren can adopt a scratch-based or python programming language to make running automatic, avoid collisions, optimize routing, and more. Management options can be expanded in the Intelino application (iOS and Android). Children can develop their driving skills in both automatic and manual driving programs. The maximum speed is 100cm / sec. The application can create color-based commands and download the train wirelessly.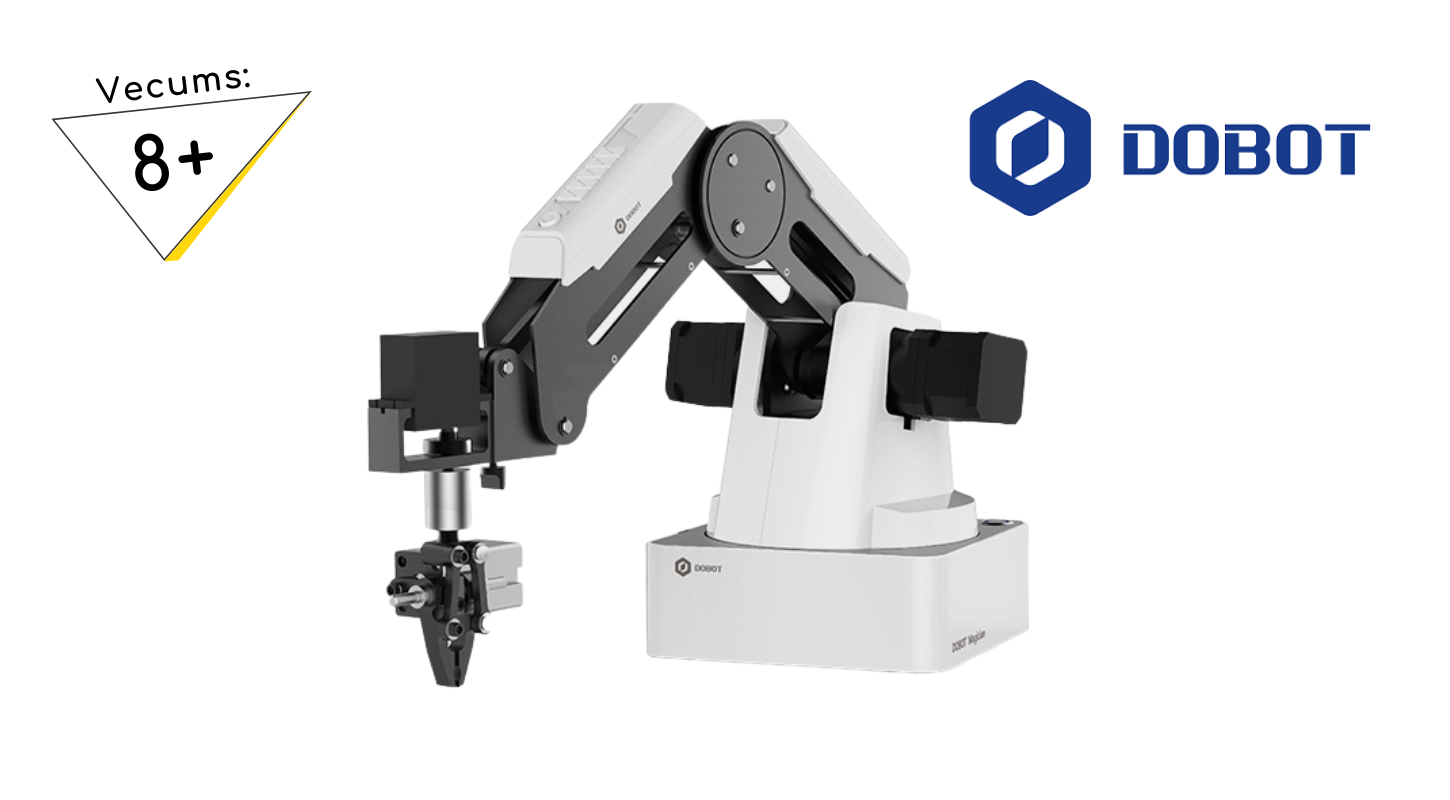 DOBOT Magician is a multifunctional desktop robotic arm for practical training education. Installed with different end-tools, DOBOT Magician can realize interesting functions such as 3D printing, laser engraving, writing, and drawing. It supports secondary development by 13 extensible interfaces and over 20 programming languages, which really makes your creativity and imagination increase without any limitation. In recognition of its excellent performance in hardware design and software application, DOBOT Magician has received the CES 2018 Innovation Award and iF DESIGN AWARD 2018.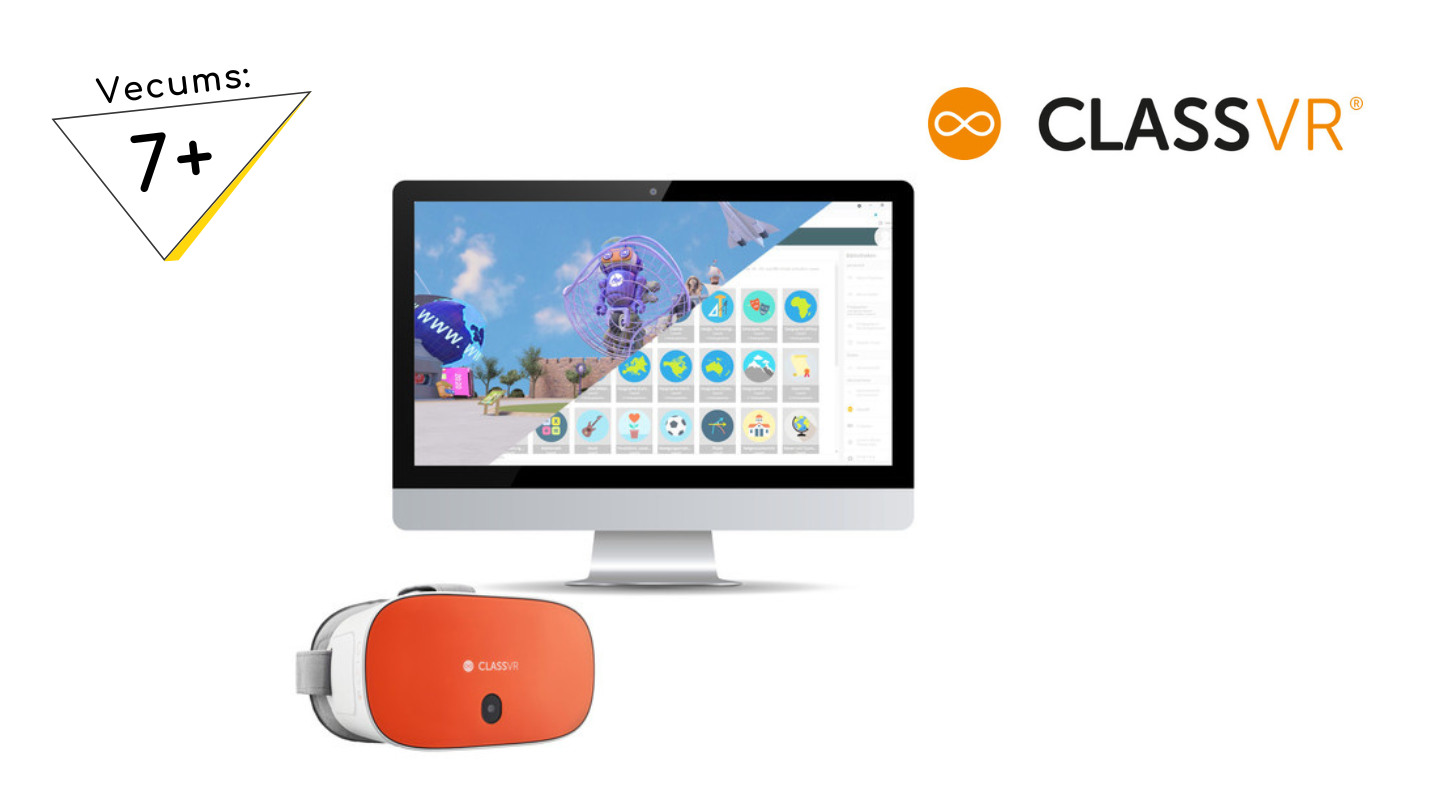 Avantis World: The world's first educational virtual reality theme park. The theme park consists of six different worlds, covering all areas of the curriculum. With hundreds of exploratory scenes, students immerse themselves in a unique learning experience.
ClassVR Portal: ClassVR has created a separate portal for teachers where you can check the contents of all main settings with a few simple mouse clicks. Students can only explore different scenes, videos and pictures with the teacher's permission. If there is no permission, everyone will see what the teacher wants to show. Checking 30 main units simultaneously has never been easier. This gives confidence that the students are using the main equipment as intended and that the lesson is fulfilling its purpose.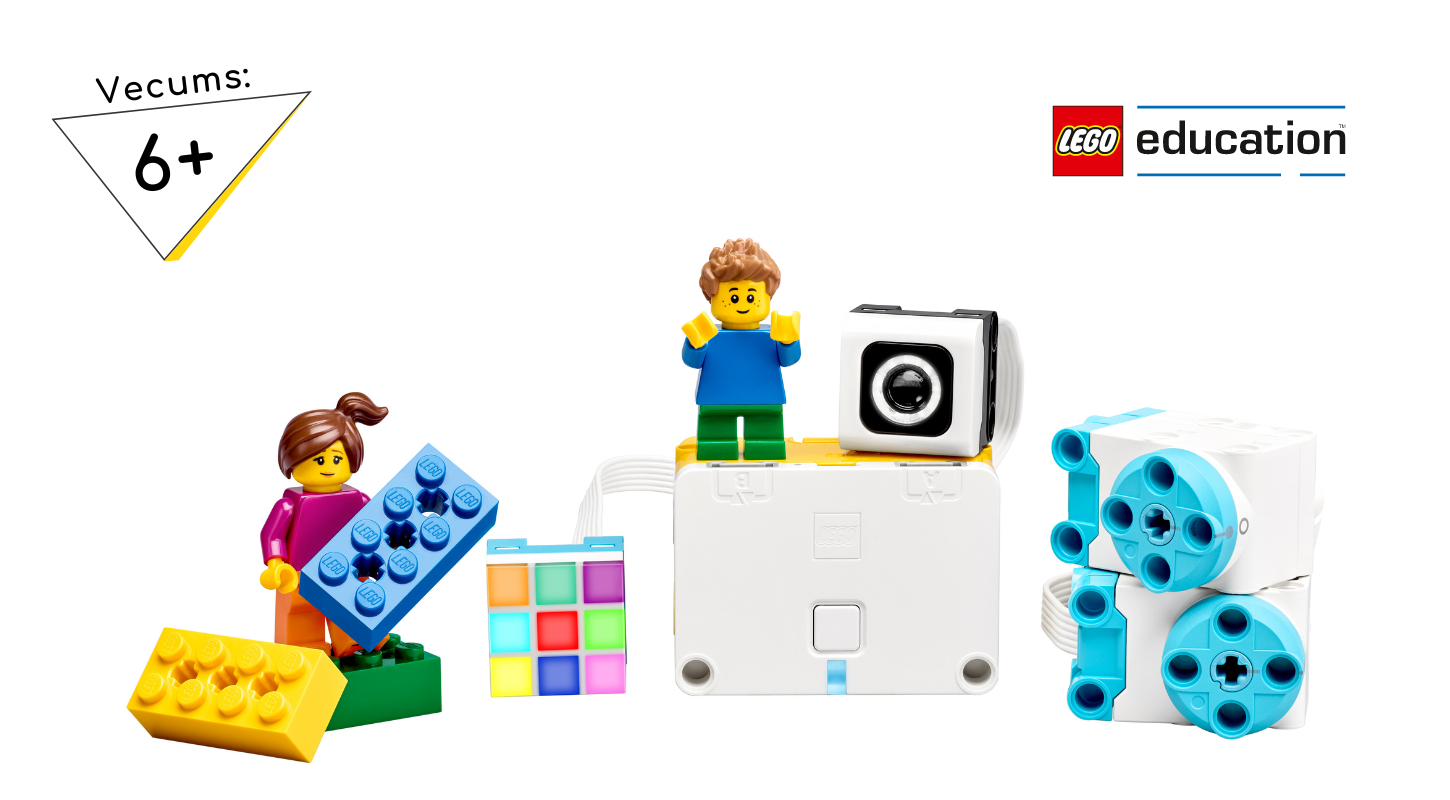 LEGO® Education SPIKE™ Essential is the cross-curricular STEAM solution for primary education. SPIKE Essential engages students in hands-on investigation of STEAM concepts while contributing to literacy, math, and social-emotional development. Standards-aligned learning units use everyday themes, relatable Minifigures with different personalities and familiar LEGO® building elements to solve problems through storytelling. SPIKE Essential excites students and delivers strong STEAM learning outcomes, developing their STEAM knowledge and practices, and 21st century skills.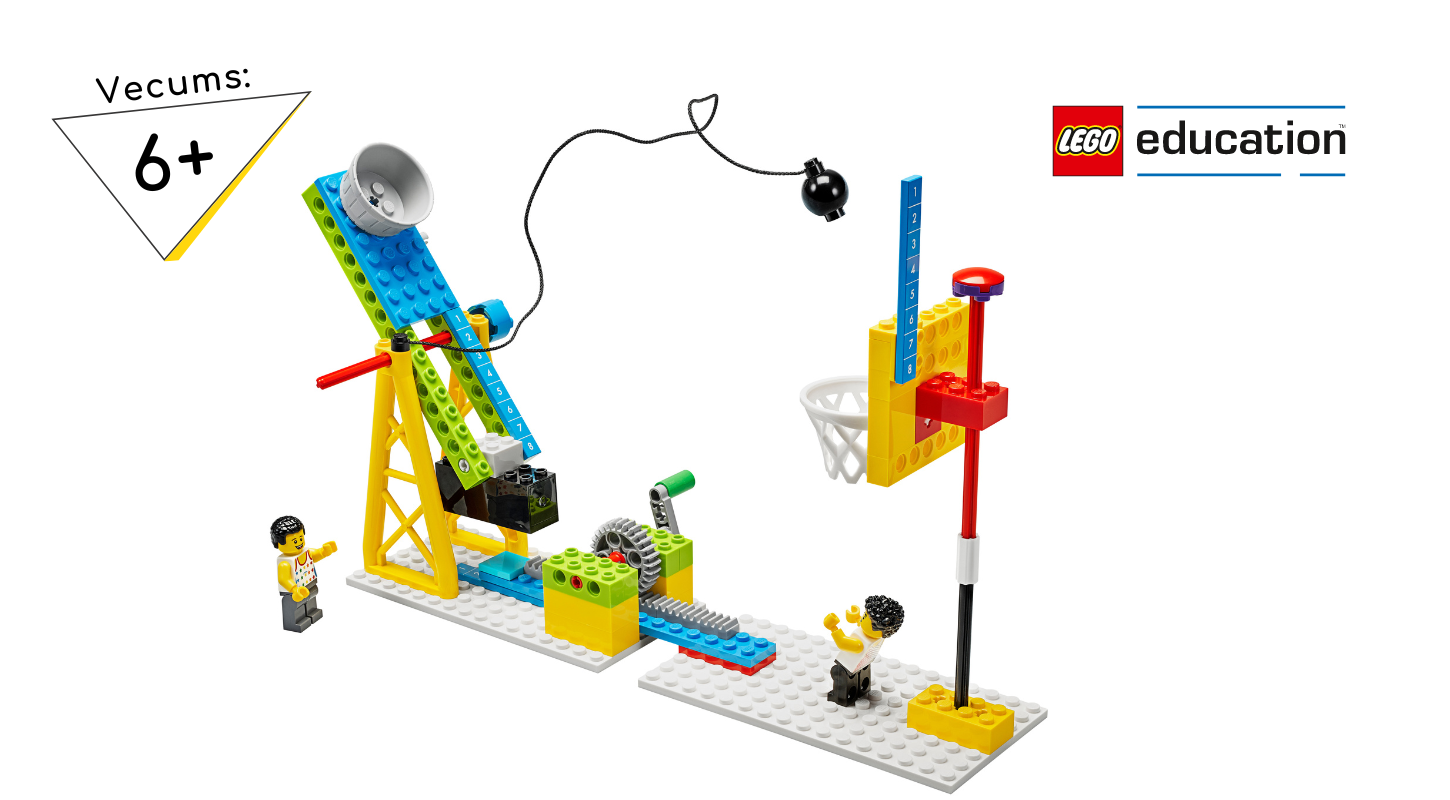 LEGO® Education BricQ Motion Essential engages elementary school students in STEAM learning as they experiment with forces, motion, and interactions within a sports context. Part of the LEGO® Learning System, BricQ Motion Essential helps foster an understanding of physical science by providing easy, hands-on learning experiences without the need for technology. Students will experience cool "aha" moments as they set bricks in motion. The LEGO® Learning System is an intuitive, inclusive, and highly adaptable hands-on learning system. It future-proofs students' skills, and makes them confident life-long learners by giving them unlimited possibilities for hands-on, playful STEAM learning. The easy-to-adopt LEGO® Learning System offers solutions that work with or without technology. Implement the full system at once or introduce individual solutions over time.